Android
Irish Lottery Android App
The Irish Lottery Results app is available to download for free on your Android device. The app delivers the latest winning numbers to your tablet and smartphone after every draw and comes with a number of other great features such as a Ticket Checker and a Number Generator.
You can find the app on the Google Play Store. Download now to start using it within seconds and enjoy all the features it provides. The app is extremely easy to use, and you can find out more about how to operate it by going to the App Support page.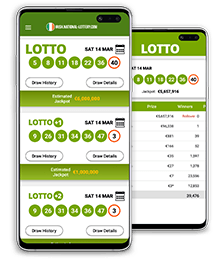 NEW Irish Lottery App
Scan the QR code to get the App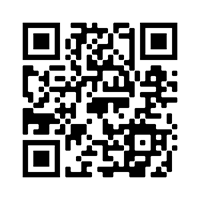 App Features
Learn about all the services you can find on the app, from detailed results to a multi-line Ticket Checker:
Instant Results
View the latest results as soon as they are available. The app will show you the winning numbers straight after the draw so you can take a look to discover if you matched them and picked up a prize.
These results are verified by a team of experts before being added to the app. In addition to the winning numbers you'll find more information about each draw, including a full prize breakdown showing the number of winners and all the payouts.
Choice of Lotteries
The Irish Lottery app provides results and information for a wide choice of lotteries. The flagship Lotto game gives you the chance to win multimillion-euro prizes, while EuroMillions jackpots regularly reach nine figures. Alongside these games are supplementary chances to win in Lotto Plus and EuroMillions Plus. There are also a host of other games to enjoy, including Daily Million, Lotto 5-4-3-2-1 and Telly Bingo.
The Irish Lottery Results app provides the winning numbers for all of them, but it is up to you which results you want to see. Select your favourite games and the order you want them to appear on the app's home screen. This will ensure that only information that is relevant to your preferences will be displayed.
Ticket Checker
Thanks to the app's Ticket Checker, you don't have to work out for yourself whether you are a winner. Simply select the numbers you entered and the Checker will compare them against the official results. This lets you see any winning matches in an instant so you don't have to sort through all the results manually.
If you have a favourite set of numbers that you play in every draw, you can even save them to the app. This will make it even easier to check in future, as the app will show you after every draw whether your chosen numbers have been drawn.
Customisable Alerts
The app's notifications help you to make sure you don't miss out on any draws or big events. As soon as you set up the alerts that matter to you, the app will notify you automatically. It may be that you want to know when the latest results are available to view for your chosen lotteries, or perhaps when a special event such as a EuroMillions Superdraw has been scheduled.
You can set a jackpot notification to be informed when the top prize hits a specified value, or do the same for rollovers so that you find out when a certain number of draws have passed without a winner. You can update these notification settings at any time.
Number Generator
The Number Generator produces a set of random numbers with a single tap. This is a useful tool if you don't know which numbers to pick in the next draw or if you are looking for a random set in a hurry.
If you don't like the selection that appears, press 'Generate' again. You can save the numbers you generate and take a look at a history of all the lines that you have previously produced.
More Information
The app provides you access to lots of useful additional information to help you play Irish lottery games. Use the results archives to see the winning numbers for all previous draws, even if you want to delve back in time to see what happened many years ago. This historical archive is complete with prize breakdowns and draw information so that you can explore the results thoroughly.
To help you examine patterns from past draws, there are also detailed statistics. Take a look at the most frequently drawn numbers, see which numbers are the most overdue and common pairs and triplets.
Screenshots